Dryers and Ovens
The dryers and heat-set ovens represent the largest part of a dipping machine. A typical 100 mpm double dip system will have almost 1 kilometer of tire cord in the oven. The ovens are where most of the overall energy is required, this is why Litzler has a focus on airflow and heat uniformity and energy efficiency.
Each dipping machine has two heating requirements – drying and heat-set.
The heart of every Litzler Fabric Treating System is the Heat-Set Oven, where the molecular orientation of the individual fibers occurs. Precisely controlled time, temperature, and tension determines the ultimate strength and modulus of the cord within the fabric.
The normalize oven reheats the fabric at a slightly lower temperature and with less stretch and tension. This relaxes the cord and provides an additional 5 to 15 percent tensile strength to the individual cords.
Dryers are located directly after the dipping process.
Dryers are optimized to remove water
High velocity nozzles on both sides of the tire cord designed to heat and remove the water quickly
High exhaust rates to remove the water
Heat-set ovens are in the high tension zones.
Higher temperatures required for the heat-setting process, but lower exhaust rates
Tire cord is already at an elevated temperature so the ovens are "keeping" the fabric at temperature
Nozzles on one side of the tire cord
Heating System
All zones include: Supply/recirculation fan, heat source, exhaust fan, and control sensors. Each zone is designed to:
Reach temperature quickly
Uniform and stable during operation
Have a broad operating range with flexible temperature and airflow settings
Be energy efficient with proper insulation, variable speed fans and precise control systems
Air Delivery System
All zones are designed for high heat transfer and include exclusive Litzler design features:
Optimized conservative heating systems for fast heating and environmentally conscious energy usage: Natural gas, Hot oil, steam or electric heating are all available depending on the customer preference and availability
Tapered ductwork for uniform flows and pressures – special internal tapers and turning vanes designed to move the heated air to meet the required uniformity for high quality tire cord
Efficient jet nozzles – for temperature accuracy and uniform high heat transfer
Two sided jet nozzles in the dryer zones and single sided jet nozzles in the hot zones – each zone is designed with efficiency in mind
Variable speed fans for optimized air flow and energy efficiency based on process requirements for different tire cord styles and weights
Burners and gas trains follow the latest codes for purging and gas management — safety is always the priority
Exclusive side-to-side damper system to optimize the airflow uniformity across the tire cord fabric – improve overall fabric quality and yield
Quick-cool system in the hot zones for rapid cool down when necessary
Control and instrumentation
The ovens are controlled via the Litzler Automation LHMI/PLC system featuring:
Temperature control via precision RTD or Thermocouple sensors
Control, safety, and monitoring sensors
Pressure sensors and fan rotation sensors for safety
Burner management for control and safety
Variable speed drives for all the recirculation fans and available for exhaust fans as an option
Fabric temperature sensors available
Oven Design and Construction
The ovens on a typical 100 mpm machine are over 40 meters tall and are integrated with the oven steel superstructure and the building structure. The ovens are designed around efficient operation but also in a way to make the one-time construction a smooth process.
Structural Steel:
Structural steel system is always designed using local steel shapes
Litzler steel structure uses 30% less steel than competing designs (average savings of $400,000 in 2017 dollars)
Lower cost, higher strength, and faster construction time with the Litzler design.
Oven Panels:
The Vapor Proof insulated panel system feature and all-welded design to ensure no contaminates or finish oils can penetrate the insulation. This greatly reduces fire hazards in the future and promotes the long-life of the oven construction
The entire oven is seal welded after construction from the outside to ensure leak proof final construction for energy savings and long life
Penthouse construction includes labyrinth seals to prevent leaking from the top of the oven due to the chimney effect
Oven Rolls/Bearings: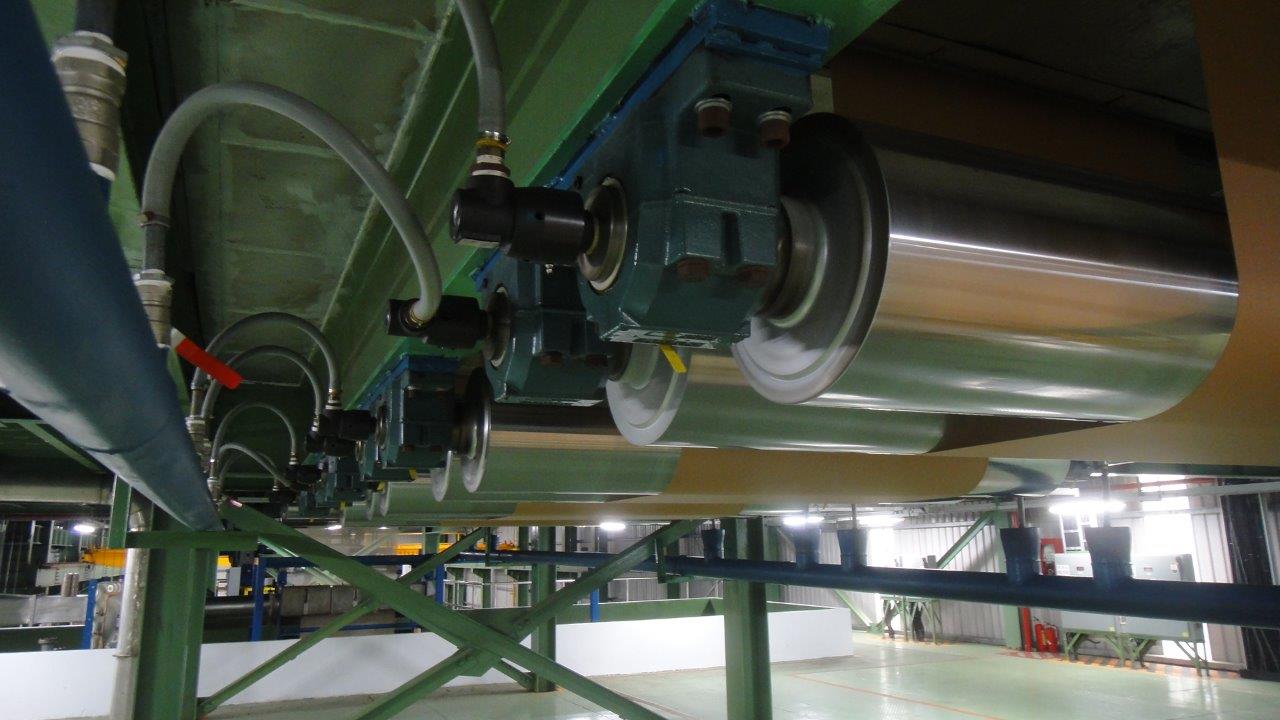 The precision oven rolls feature the same level of deflection resistance as our tension stands and include water cooling
The roll positions immediately following the dip sections feature a special plasma release coating to prevent pickoff