Tire Cord Dipping Machines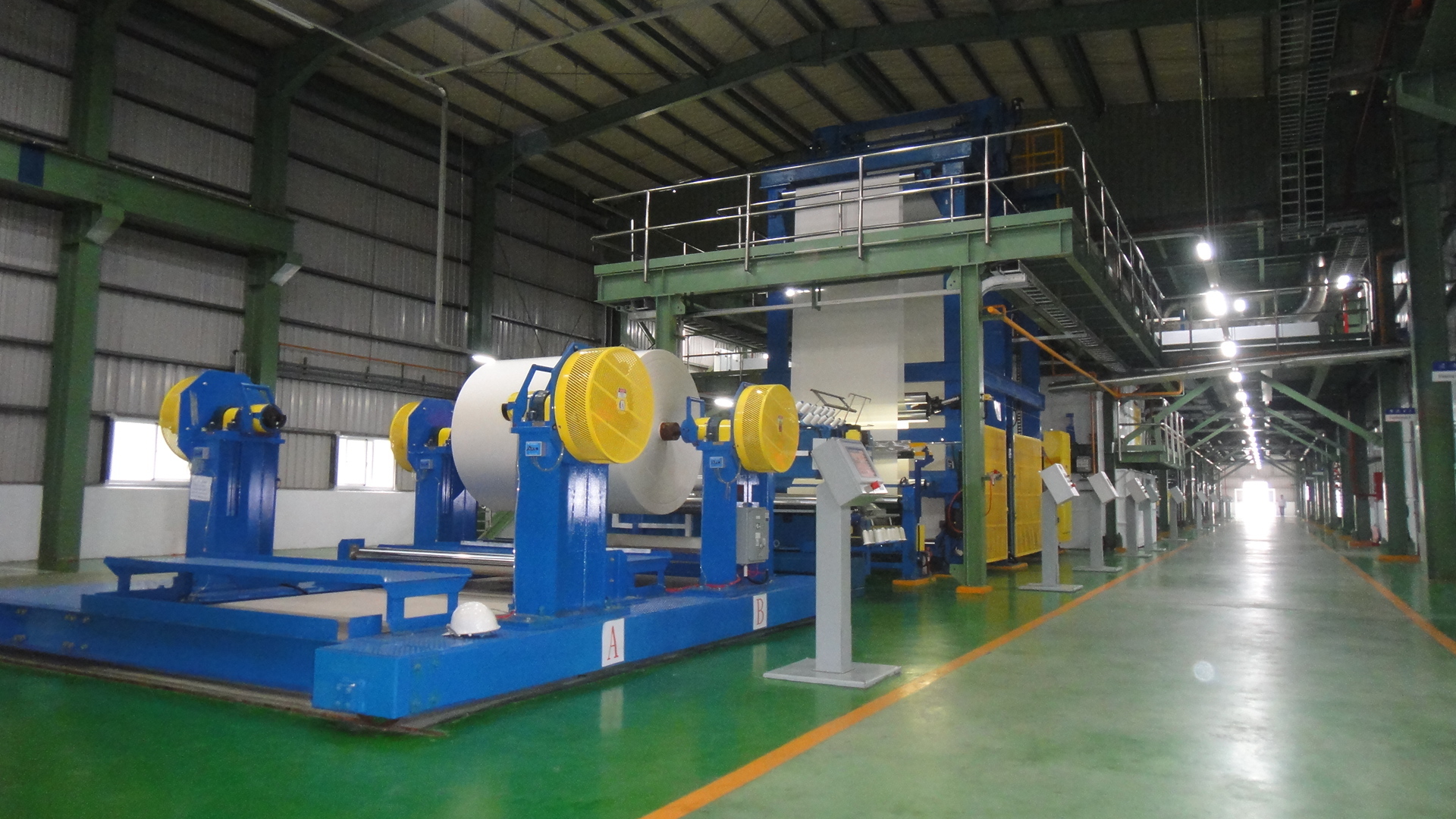 A Tire Cord Dipping machine is one of the largest textile machines in the world, at up to 40 meters tall and over 80 meters long, a machine like this requires a serious engineering company to provide all of the critical components and coordination. From the specification process, to engineering and manufacturing, to installation supervision and commissioning, Litzler has the engineering and manufacturing depth to ensure your project success.
Each successful project starts with a clear understanding of the process expectations.  Litzler sales and engineering experts assess the customer needs and make recommendations for machine size and features.
New Litzler Technology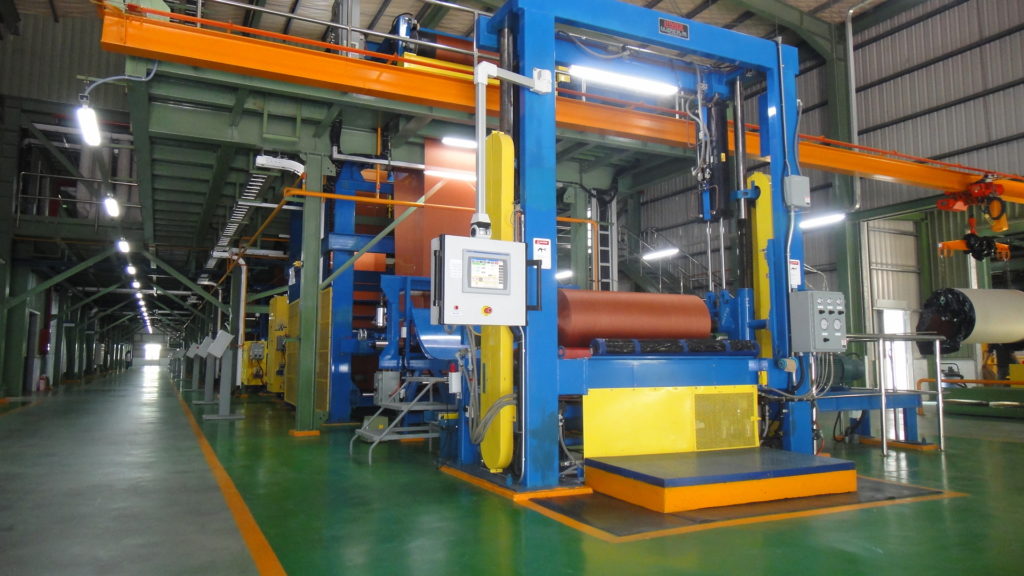 The process of tire cord dipping is a traditional technology. Litzler brings the latest ideas to each machine in order to improve quality, save energy, and improve overall performance of the machine.
Litzler Automation is our in-house controls integration group. Starting with the transition to AC drives from DC drives in the 1990's, the Litzler Automation engineers continue to develop new code to improve the machines. The Litzler Open-sourced machine control system utilizes the latest hardware available for the PLC, Drives, and LHMI operator interface. Some new technologies include:
AC drives with a DC bus system for energy savings
Guider/Spreader algorithms designed specifically for tire cord
Oven temperature PID tuning accuracy
Data logging
Remote access support via the internet
Implementation of "Industry 4.0" data acquisition
The Litzler mechanical engineering group continues to bring innovation to our customers:
Exclusive oven damper system for side-to-side airflow improvements previously unavailable
New anti-foam dip system
Winder improvements for improved package build
Guider and spreader sensor technology and improved algorithms
New flexer designs for variable process fabric softness levels
Optimization of the steel structure to save installation time and cost – Litzler structure saves 30% of the weight over competing designs
Solutions for Expanding Markets
Most of the growth in the tire cord production is from Asia. Litzler has served customers in Asia beginning in the 1960's with customers in Japan. In 2005 Litzler opened Litzler-Shanghai to better serve customers in Asia. Beginning with a small office we have grown to 3 locations in Shanghai, offices in Hong Kong and Taipei and a field service office in India.
In 2017 Litzler has close to 40 employees in Shanghai to serve the market. Many parts of a dipping machine are now fabricated in China under our direct supervision. Oven panels, rollers, tension stands, accumulators and other parts are now sourced in China to reduce costs.  All of the parts are inspected by Litzler employees to ensure the high quality standards. This mixture of USA sourced components and China sourced components reduces the overall cost of a machine. Faster time to market and reduced shipping costs also help the customer in the total project budget.
Litzler Tire Cord Dipping Machine Features and Components: