Other Complete Carbon Fiber Line Equipment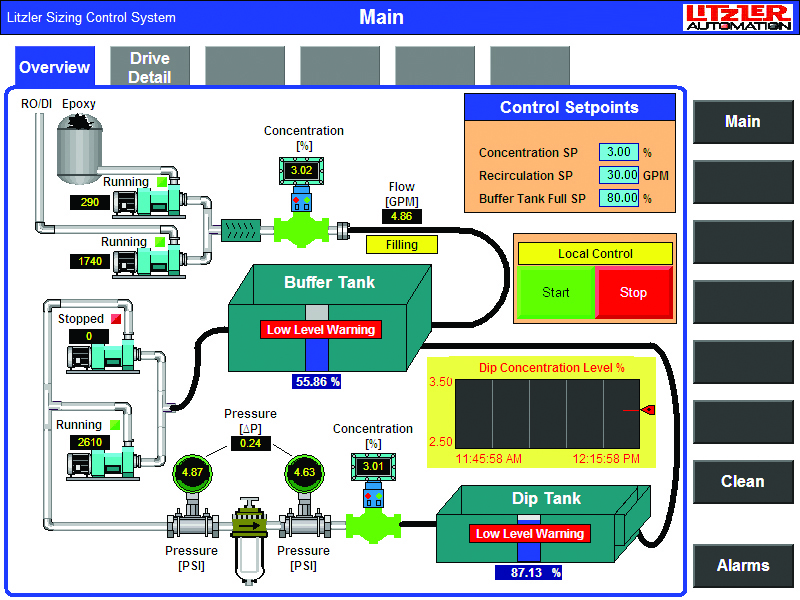 Sizing Systems
Litzler supplies engineered sizing stations as part of a Complete Carbon Fiber Line or for upgrading existing machines. Special sizing solutions are applied to the carbon fiber for downstream processing.
Sizing Concentration Systems
Sizing Systems require precise control over chemicals and mixture concentration levels. Litzler offers a variety of options, depending on the need:
Sizing Dryers
Water-based sizing requires special Sizing Dryers, which Litzler provides in multiple configurations:

Surface Treatment
Surface Treatment is required to etch the fiber after carbonization. Litzler customizes the Surface Treatment for every application.