Coating, Impregnating and Saturating Systems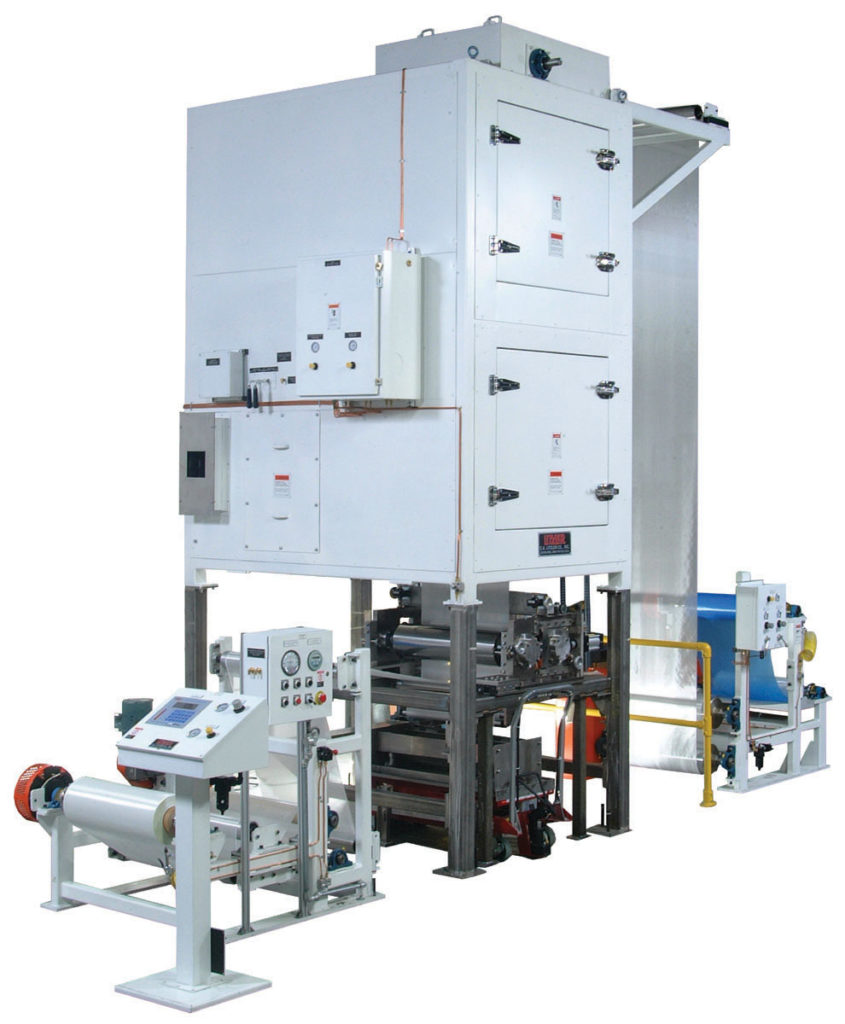 Litzler has manufactured Impregnating, Saturating and Coating Systems since 1953. Standard and customized designs are available to suit each unique process requirement for carbon fiber, fiberglass, aramid, textiles and other composite webs. Litzler continually develops state-of-the-art solutions to meet the industry demands for quality products and processes. Improved resin application and even drying are always our focus.
Litzler offers Solution-Based PrePreg Machinery and WAECO Hot Melt Prepreg Machinery.
The Litzler system scope extends from unwind through windup with innovative electronics and the LHMI (Litzler Human/Machine Interface) to provide the control and documentation for modern processing. Every customer and process offers a unique opportunity to optimize the best equipment and process thinking.
With installations around the world, Litzler can custom design a system to meet your needs today.